Graham Reid | | 1 min read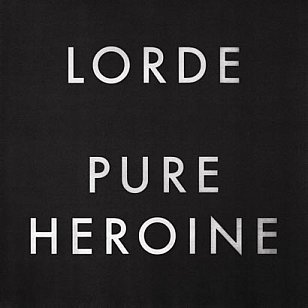 It is a rare and wonderful thing when artists channel -- intuitively or otherwise -- their own concerns and those of their generation, and in the language of their peers.
Into that illustrious lineage which in pop culture stretches through Dylan, Paul Simon, Jackson Browne and Joni Mitchell is Lorde, a preternatural talent who on this debut album frequently adopts a slightly detached, almost over-it attitude but also nails down emotional assurance as much as ennui.
This will doubtless be the most essayed New Zealand album this year -- if not the most deconstructed in the wider world - but let's just say this.
With only a few reservations, these often musically spare songs (think Prince's Sign O' The Times and a skeletal beat that her stunning single Royals telegraphed) deserve to have their lyrics plastered all over billboards and buses . . . as happened in a marketing campaign as clever and different as this album.
And although an insider for her generation she is also outside it astutely observing the tropes of the i-phone/slightly cynical/"boring how people talk"/internet/MTV world where "white teeth teens" are not what they seem. Yet there is still a veiled sense of wonder."Soon I'll be getting on my first plane, I'll see the veins of my city like they do from space," she sings on Tennis Court, then wonders how things can ever be the same when she is known.
She speaks of the personal as much as that bigger picture, the loss of innocence which teens feel slipping away from them. "We might be hollow but we're great" on 400 Lux.
My guess is that there will be a backlash in webworld where we will be told this isn't as good as the critics are saying.
But frankly Lorde's precision-tooled lyrics, the terrific production by co-writer Joel Little who lets Lorde breathe in these settings, and the clever imagery and economy here make Pure Heroine an exceptional album on every count.
It sometimes feels like a celebration and sadness in the same moment. And that is a gift.