Graham Reid | | <1 min read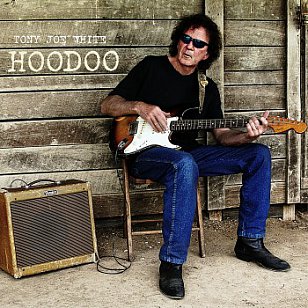 Perennial Southern swamp-rocker and the Louisiana man who defined the genre (although John Fogerty of Creedence got there around the same time, albeit from San Francisco), doesn't change his winning formula here.
It's still low-growl'n'mumble vocals, rolling grooves and razor-sharp guitar on these nine tracks which look to his own life for source material.
Which means a rich vein of songs about the family's 40-acre, seven-children cotton plantation in the Forties and early Fifties (9 Foot Sack), the perils of the swampland (the brooding Alligator Mississippi) and more recently being washed out of his riverside home near Nashville (the spare and elemental seven-plus minutes of The Flood).
When he sings of a storm comin' you can feel the air thicken and the Devil darkening the sky. (Although Sweet Tooth at the end is among his weakest ideas.)
Newbies to TJW – there might be some – will think this of average interest, old fans will appreciate the consistently menacing tone in these live-to-tape songs and rate this much higher, maybe even a return to form.
However it needs be conceded that, over a 45-year recording career, 70-year old White has hardly moved far from the original design of steamy voodoo blues, roots country-folk seeped in Lightnin' Hopkins and veiled menace.
Ain't nothing broken so ain't nothin' to be fixin'
And that's good news.
There is more on Tony Joe White at Elsewhere starting here.