Graham Reid | | <1 min read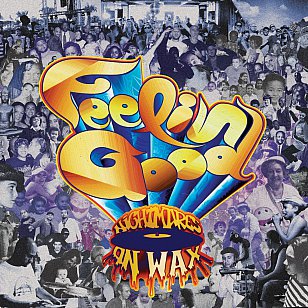 Now this is downbeat electronica which effortlessly keeps the beats and pulses moving, but also puts the trip-hop in the same emotional space as touches of reggae (Now is the Time) and the electro-glitch stuff (the very cool Tapestry).
NoWax is George Evelyn (first signing to the now legendary English label Warp) and although much of this can drift past you in the manner of the best chill-out, there are also plenty of interesting things going on beyond the surfaces to keep your attention if you care to tune in close.
Call it electro-soul if you want to also because there is a real warmth and heart here (There 4U) and even if you do tune out, it always welcomes you back.
Very tasty and tasteful indeed.