Graham Reid | | <1 min read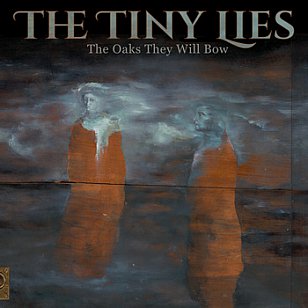 Not to be confused with Tiny Ruins (Hollie Fullbrook), this Lyttelton-based duo of Harley Williams and Charlotte Ivey here deliver a debut album of dark and often bittersweet country-folk embellished by lap steel (from labelmate Delaney Davidson), violin (Anita Clark), pedal steel (John Egenes) and other appropriately evocative instruments.
Ivey's melodic harmonica playing brings a melancholy air to the lovely Down by the River and gentle acoustic guitar provides the elegantly spare backdrop for Williams' timeless country ballad Old Heart which then soars gently on her backing vocals and strings.
There's a spiritual gentleness here (Two Pale Moons) and their voices weave between harmony and counterpoint, hers sometimes as much burred as beautiful, his distinctive Kiwi accent bringing an earthiness to the refined lyrics (So Far Away which has an almost-pop quality of sprightliness despite the downbeat tone).
Sensitively understated arrangements are also the hallmarks here.
Tiny Lies are currently touring as a duo (Auckland this week, with Davidson playing solo), and on the evidence here they are one to catch.
And the lively Learn to Climb could even make it as far as mainstream radio.
Very tasteful.