Graham Reid | | 1 min read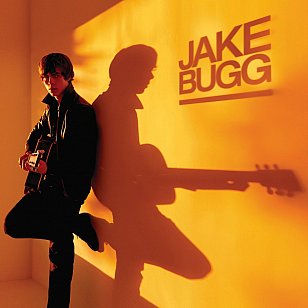 Although this follow-up to his self-titled debut of a year ago cannot have the same frisson of discovery, there's no denying the sheer energy on display here as Bugg kicks up some gutsy rockabilly and folk-on-speed originals backed by a tight band . . . and manages to sound like no one else but himself.
All those overplayed "new Dylan" references which attended his debut are here relegated a distant second as he brings an Anglofolk voice into the strong yet delicate ballad Me And You, the pastoral A Song About Love, and the reflective Pine Trees.
The young man who looked at the bleak urban world on his debut now seems to be breathing fresher air, confirmed in natural imagery throughout, especially on the final track Storm Passes Away which hints at self-insight about the position he finds himself in (produced by Rick Rubin, video by Shane Meadows).
And it bookends an album which has opened with There's A Beast And We All Feed It.
That powerful and emotional voice he possesses is showcased on the ballads but its in those songs where acoustically crafted songs are given tight, rock band treatment where he really shines.
This time out too he eases more confidently towards Seventies electric Neil Young (All Your Reasons) which reminds you he covered My My Hey Hey at his Powerstation show in July (rather tame, but the intention was there).
The drawback here is sometimes lyrics which slip perilously towards cliche or familiar phrases but which, by the skin of his teeth at times, he manages to pull them off.
With other nods to rockabilly, pub rock, skiffle and taut folkadelica, Bugg has delivered good on the promise of that debut although, given he is still broadcasting on a similar frequency, if you didn't get him then it's doubtful this would turn you around.
Like the sound of this? Then check out this guy.