Graham Reid | | <1 min read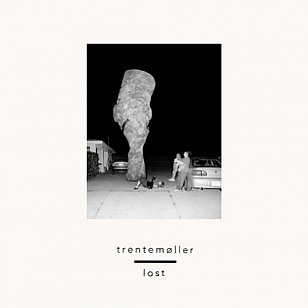 Aside from deftly peeling off shadowland intimacy on his own albums, Danish electronica artist Trentemoller also crafted one of the best selections in the LateNightTales a couple of years ago (see here) and the sheer number of vocal tracks on it suggested he had a keen ear for seductive and singular singers.
This time out a full seven of these 12 tracks feature vocals, opening with the surreal and almost weightlessly ambient Low on The Dream.
And even when he punctuates the bottom end with sonics and beats which are more hard hitting the vocal tracks can still be ethereal and airy (Gravity with Jana Hunter of Lower Dens, the child-like melody of Candy Tongue with breathy Marie Fisker).
Between times the electrobeats are hit harder and darker (the space-industrial Still on Fire, the dense drone of Trails ), Never Stop Running with Jonny Pierce of the Drums is quasi-Eighties pop and River of Life with Ghost Society is unashamedly retro (yep, Eighties synth-pop again).
But equally there are off-kilter instrumental passages (Morphine) and fuzzy ambience (Come Undone with Kazu Makino of Blonde Redhead).
The result is an almost seamless album of distinct parts which takes Trentemoller in a slightly new direction but also sounds like it could have been an excellent LateNightTales in its own right if someone cheekily chose to move the credits around and shove it out under their own name.