Graham Reid | | <1 min read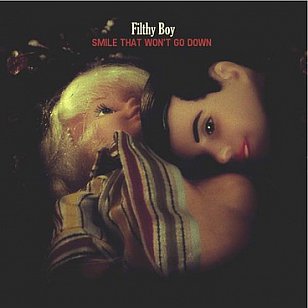 This young London four-piece – which includes twins Paraic and Michael Morrissey (no relation to Morrisseys you know) – may not be genuinely dirty but they certainly deliver a neat line in salaciousness where the rubber glove snaps in a darkened room of discipline, a wife conducts an adulterous affair while her husband waits outside and stories explore sex and fantasies over very slinky rhythms and tickling or surf-twang guitars.
This has art-school smarts all over it – Jimmy Jammies is Scott Walker cabaret, the spirits of Jarvis Cocker and Nick Cave are evoked – and these Morrisseys ("one more") might just be the canniest pop writers since Alex Turner.
They also deliver these wry observations with an ear for the dancefloor as well as the pop charts.
These are 11 smart and memorable songs although quite how long they can mine this vein of taut narratives and pulp fiction is another matter.
But that hardly matters because this is is slippery, slightly seedy, very clever and quite often funny (the torture and murder song Mental Conditions is very droll).
And that's more than enough for now.
Pleasure yourself with this one.