Graham Reid | | <1 min read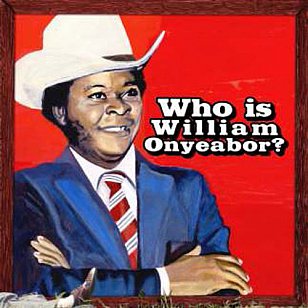 In some circles Onyeabor's name is one to drop.
In part that might be because of this Nigerian funk and psychedelic soul master's obscurity (this is a hard-won collection of late Seventies to mid-Eighties songs he was reluctant to have reissued) as it is to his spaced-out grooves.
And although many of these deftly bantamweight pieces stretch past seven minutes and a few beyond 10, synth player Onyeabor deliberately avoided the overtly political urgency of fellow Nigerian Fela Kuti or the cold sweat of James Brown.
These are more slippery and elusive message songs ("good name is better than silver and gold" and "be you king or queen, rich or poor, one day you'll be lying dead" among them), but that is their charm.
Fans of his deft playing and morphing arrangements – which at times may remind you of the Doors' Ray Manzarek, any number of UK synth-pop bands as much as Afrobeat dialed down and Philly soul – include Damon Albarn, Martyn Ware of Human League, Canada's Daniel Snaith (aka Caribou) and Devendra Banhart.
Join these luminaries if supple, mercurial Afrobeat-framed head-nod disco-soul-funk -- by a palace-dwelling Nigerian high chief when he got impressively funk-footed -- appeals.
Warning, this is quietly addictive