Graham Reid | | 1 min read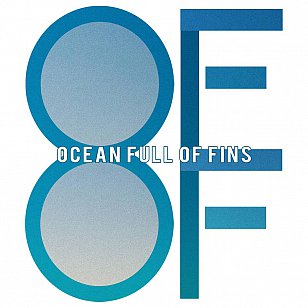 There's a funny old comment about the first Blood Sweat and Tears album from 1968 . . . that if you dropped the needle (as you did) randomly on the record you could hear a different band every time: jazz, funk, pop and even goddam classical Erik Satie on their treatment of his elegant Trois Gymnopedies.
Well, something similar applies here with this band from Canada -- playing in New Zealnd soon, see dates below -- because if you start with the opening track Something's Gotta Give you'd be wondering why The Police's white reggae would have been such an influence . . .
But then drop the needle/hit random play and . . .
They offer a thrillingly furious Killing Floor which channels Jimi'n'Thorogood; a moody blues on Take It Easy (sort of a MOR stadium-rock ballad but betterer); Dope Girl and Salkantay (the latter seen in the clip below which is Stevie Ray-inna-bar but sounds a bit Britpop-rock), Gypsy Eyes (self-explanatory), wah-wah pedal on In Peru . . .
Quite a diverse three-piece.
But then so were the Experience, Police, Cream, Taste . . .
Comin' Home at the end here is a righteously sad white-boy finding his place in Allman Brothers blues/Wind Cries Mary.
And all that is good.
The pleasingly confusing Ocean Full of Fins (think about it) are going to play in New Zealand very soon (and playing free shows!), and on the strengths of this (many, they also have a lovely country-rock song on Road of Leaving Shame) I'll be there to see what they.
You should be too.
Drop the needle . . . and tell me why not.
OCEAN FULL OF FINS TOUR DATES *
Thurs; Jan 2: Yot Club, Raglan
Sat, Jan 25: Diggers Bar, Hamilton
Thurs Jan 30; Royal, Palmerston Nth
Sat Feb 1; Valhalla, Wellington
Wed, Feb 5; Strawberry Tree, Kaikora
Thurs, Feb 6; Dux Live, Christchurch
Sat, Feb 8; Penguin Club, Auckland
Thurs; Feb 13; Backbeat, Auckland
* All shows are free entry with support by Palmerston North band All the Wrong Reasons