Graham Reid | | <1 min read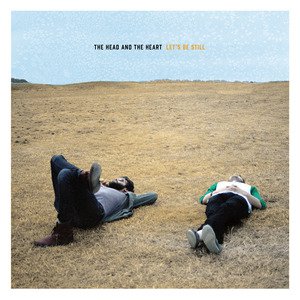 Many online music reviews have the tag, "for fans of . . ." so let's cut to that for this musically delightful, thoughtful second album by a Seattle band of mostly out-of-state talents.
This is for fans of Fleet Foxes, Paul Simon, orchestrated pop and finely crafted wistful nostalgia or emotional uncertainty wrapped up in lovely tunes.
With a folk-pop approach and gentle optimism ("the sun still rises, even through the rain") alongside serious considerations (Homecoming Heroes, Cruel which includes the lines "everywhere I turn there seems to be another war") this one also balances the male perspectives/voices from Josiah Johnson and Jonathan Russell with the sometimes quirky sound of violinist Charity Rose Thielen (notably on the slightly bent Summertime).
Elsewhere are heartfelt songs (the slightly mysterious Josh McBride), some nudging towards pop-rock (the George Harrison-like Shake) and others sitting on gently shifting piano and violin lines (the aforementioned Cruel which also has the almost apologetic line "I tried being cruel, it's just not in me").
Much of this sounds like summertime, but there are autumnal moments and even the early chill of winter too.
A slow grower and keeper.