Graham Reid | | 1 min read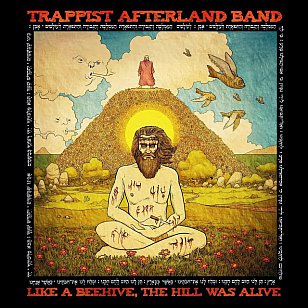 While we here at Elsewhere have observed the steady rehabilitation and rise again of prog-rock -- albeit in a more focused form than its ancestors in the early Seventies -- it's pleasing to note that psychedelic music has never really gone away.
But for discerning listeners and those in search of more obscure but contemporary practitioners, finding your way through all the music out there to get some seriously tripped-out psych-folk/acid-drop music is often akin to playing Where's Wally?
The on-line blog/music magazine The Active Listener out of Wellington, New Zealand steered by Nathan Ford (see here) has only just come to Elsewhere's attention . . . and already we're loving it for the pointers it offers.
They have also launched their own album downloads sourced from many and various places . . . and this dreamy item with ambient sounds, drones, Indian microtones, disembodied voices and so on comes from a band out of Melbourne.
As Ford astutely noted in his earlier review of this album -- which is now available under The Active Listener's auspices -- you need to be a bit wary of albums described as "devotional psych-folk". However this one not only nails the product description but brings a rather eerie feel to proceedings.
Understated and acoustic with sometimes angular percussion, chants and a few titles which reference chapter 53 of the Old Testament's Book of Isaiah -- where the arrival of Christ, "a man of sorrows" is foretold -- the TABand also bring a rather disconcerting quality to their music through violin, tamboura and repeated chord progressions.
Sort of alt.folk psych-minimalism with an other-world quality on songs like the five-minute Golden Bough.
So this isn't astral flight psychedelic rock, more like an encounter in a rural commune with a Christian mystic, Tibetan monks and someone with a very large bong.
This album is available through The Active Listener here for as little as US$7. Elsewhere recommends it. In the coming weeks we will be reviewing other albums from The Active Listener's on-line catalogue.
Tune in, turn on and . . . drop what you're doing.