Graham Reid | | <1 min read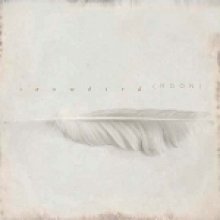 While there are too many insipid indie bands/artists named after soft wee animals or for inoffensive cuteness (start your list), we sidestep prejudice here.
Snowbird is former Cocteau Twin jack-of-all-instruments and astute Bella Union label boss Simon Raymonde with ethereal singer Stephanie Dosen (a Chemical Brothers, Jose Gonzalez, Massive Attack and Midlake collaborator).
Which means here's a proper pedigree: like a Birman cat, not some phone-sized mini-dog models have in handbags.
So despite Radiohead's Phil Selway and Ed O'Brien, and members of much-overlooked Midlake on board, this exists at the point the band name and album title intersect: wafting and widescreen ballads of no fixed emotional attachment, but rather lovely for all that.
With as much grip as Teflon, but insinuating itself into your emotional mood like a photo-inviting sunset (or moonrise?), this also comes with what might seem an unnecessary remix version by rxgibbs (aka Ron Gibbs, his version entitled Luna).
But he brings beat-driven energy, shimmering ambience and elevating romance to the raw material which is highly appealing.
A tip: start with the remix and when your energy flags go back to the source material.
A tastefully useful and enjoyable two-fer.