Graham Reid | | <1 min read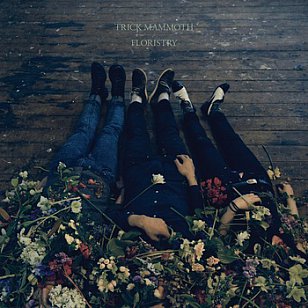 Someone has to say it, so . . .
Trick Mammoth – described as "a flower cult pop band from Dunedin, New Zealand", which presumes an international audience – rarely rise above a very low thresh-hold for originality.
Especially for anyone who heard Look Blue Go Purple/Sneaky Feelings/Britain's the Sunday and all those other pop band decades ago lighting up the indie/middleweight-pop/jangle guitar genre.
So it's hard to get excited about this unmemorably polite and familiar debut from a band which you might conclude should leave home to discover the realities of this country, let alone the world.
Nice to hear them suddenly drink a sweet short-black and find a sugar-rush sometimes.
But really, when this attempts to be something other than bland alt.pop it also fails on every count.
Someone has to say it, so . .. back to the Dunedin flat.
As so many Brit-comedians have said: "Bludddy stoodents".
If Trick Mammoth aren't students they should wonder why they sound like self-obsessed, boring flatmates. They are nice and inoffensive and okay . . . but should stop working the same old chords.
And just do the dishes.