Graham Reid | | <1 min read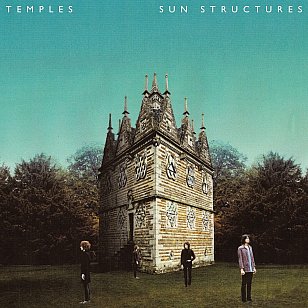 Because psychedelic music never went away, you can't welcome it back (although Tame Impala are very welcome indeed).
But there's an interesting new psych-wave which owes more to the Paisley Underground movement of the Eighties (Dream Syndicate, Plimsouls, Church etc) than the tripped-out late Sixties.
That PU sound drew more from the Beatles' drone-pop of Rain and Paperback Writer than the later I Am the Walrus and Strawberry Fields Forever.
Guitars rather than cellos to the fore.
This melodic English quartet shave off the backward guitar, drone and jangle end of things – latter-day Byrds an audible influence, and T. Rex on the glam-stomp of Keep in the Dark – which they keep usefully economic.
This debut offers 12 songs in 53 minutes, the longest being the six and a half minute Sand Dance which goes all North African-influenced inside your Kashmir-aware skull. Some very trippy psych-pop songs here (the jangle'n'soar pop of Shelter Song, the swirling Colours to Life), but too often Temples still sound like the passive-smoking equivalent of the new psychedelics.
So you look forward to an expansive second album with more of an individual stamp on it.
Meantime though, this promising pop-conscious trip-rock will do nicely, thanks.
For more on psychedelic music old and new start here.