Graham Reid | | <1 min read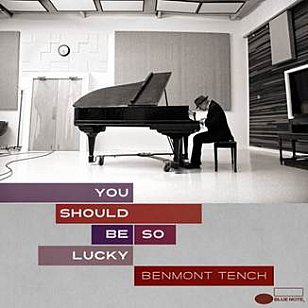 At 60, keyboard player Tench -- a founder member of Petty's Heartbreakers and sessions for everyone from Dylan, the Stones and U2 to Johnny Cash, Green Day and Lucinda Williams – belatedly delivers a solo album.
But rather than brashly surrounding himself with a roll call of famous friends he goes for deliberate understatement in the company of Ryan Adams, Don Was, Gillian Welch, David Rawlings and strings.
That's sensible given he's not a great vocalist – he often whispers melodically – but his memorable songs reward close attention because of their lyrics. Consider this in the post-separation Today I Took Your Picture Down: "A keepsake keeps a love alive, a shrine is for the dead".
Alongside the ease of the Traveling Wilburys, Petty's Free Falling and J.J. Cale, the shadow of Dylan falls across this, enhanced by the inclusion of Dylan's Duquesne Whistle (from 2012's Tempest, here truncated and given a boogie feel) and Corrina Corrina which Dylan covered in his youth.
The rocking title track is pure menace, the two instrumentals are pleasant (Wobbles is New Orleans-gone-tropical) and although no barriers are hurdled this lowkey outing offers half a dozen repeat-play originals.
Benmont Tench is interviewed at Elsewhere here about his remarkable career and this album.