Graham Reid | | <1 min read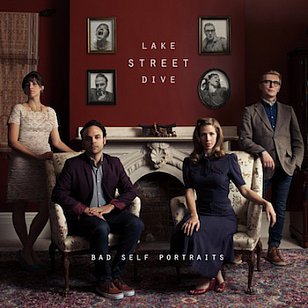 For some reason – having an upright bass player and trumpeter perhaps? – this conservatory-educated Boston quartet is referred to as "indie jazz" in some promo bumpf, which hardy squares with the soul-edged, alt.rock-cum-country and girl group-influenced pop on this, their third studio album.
And confusingly their You Tube breakout video three years ago was them on a middle-class suburban street busking the Jackson 5's I Want You Back.
This mix'n'match is to their credit and singer Rachael Price twists languor into aching pop (the spacious Better Than), delivers gutsy sensuality (the poppy You Go Down Smooth), engages in syllable-stretching (Use Me Up which just needs backbeat punch to be a soul-pop hit) and offers seriously suggestive soul-blues (the increasingly raw'n'racuously funky Seventeen).
Interestingly too, many of the immediately impressive songs here are penned by bassist Bridget Kearney, which suggests LSD is a crucible of talent.
And if this isn't the album to place them centre-frame – but you'd hope it would be – then Price and Kearney will doubtless come back in another context.
Meantime though . . ..