Graham Reid | | <1 min read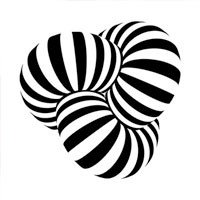 Well, they took their time to get to this debut album. The Roulettes formed way back in 2002 in Dunedin, did an EP five years later (the title track and I Think I Can were used in Outrageous Fortune) and the lead-off track here First Song of Summer was released last October (in time for summer, natch!)
Located between power pop, indie rock and with a fine sense of focused economy (11 songs, 30 minutes, excellent) they certainly don't outstay their welcome and you'd be astonished if mainstream rock radio as well as student stations didn't find a lot to their liking here.
They reinvent nothing in the world of pop-rock but tracks like the breezy then brittle Jelly Roll, the slightly sneering Gravity and the taut Disappointment (like Feargal Sharkey-joins-Flying Nun) would slip in comfortably alongside the best of US indie rock.
And both Glitter Guitar and Baby It's Fine (the latter puts me in mind of early Straitjacket Fits) could sit back-to-back with the new wave of psyche-pop.
A very sound and enjoyable debut from this three-piece who really did take their time.
Was worth the wait though.
.