Graham Reid | | <1 min read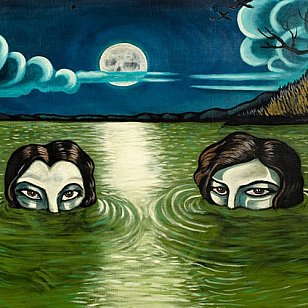 After albums which redefined Southern rock – notably Southern Rock Opera, Decoration Day and Brighter Than Creation's Dark – the Truckers lost their way a little.
Perhaps the departure of songwriter Jason Isbell (playing solo at Auckland's Tuning Fork, April 12) before Creation's Dark in 08 or the distraction of other projects diluted their winning formula of hard-times stories coupled to rock and alt.country.
While this album goes some way to confirm their reputation as one of the great American bands of the past decade, it still comes up short.
They kick off in fine rambunctious style with Shit Shots Count (channeling the Stones' Exile-era), the gritty melancholy of When He's Gone and the guitar jangle of Primer Coat, but elsewhere revert to well-traveled paths and it's hard to get excited by the mid-tempo plod of Pauline Hawkins and The Part of Him.
With a division of songwriting now between founders Patterson Hood (on top form with the acoustic Hanging On narrative) and Mike Cooley, the Truckers tell tough, heartfelt stories and offer lyrics to decode (Cooley's Made Up English Oceans reads like images thrown into a tumbler).
But often the marriage to music on this, their 11th studio album -- doesn't quite elevate them.