Graham Reid | | <1 min read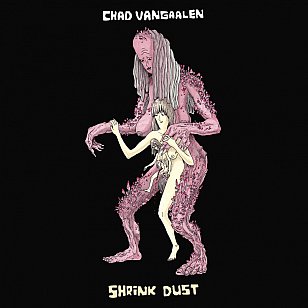 Recorded in VanGaalen's own Yoko Eno studio in Calgary and described by him as his "country record" or some of the soundtrack to the animated film he's drawn, this 12-song collection opens with delicate acoustic guitar (fingers slipping on steel strings as loud as his voice) and him gently singing "cut off both my hands and threw them in the sand, watched them swim away from me like a pair of bloody crabs . . ". Then things gets really strange.
VanGaalen plays nearly every odd noise here – weird guitar, keyboards, pedal steel, clattering percussion – but there's a romantic, ramshackle charm behind the references to self-mutilation.
He sounds as influenced by slacker astral-prog (Cosmic Destroyer and the soaring yearning of Where Are You?) as the Flying Burrito Brothers whom he cites (evident on Weighed Sin and Hangman's Son).
Lila is a beautifully straight-forward and musically lo-fi ballad, Monster is a wobbly Daniel Johnston-like nightmare vision, Evil is dark country and Leaning on Bells delightfully cheap psych-pop.
He might push the "eccentric" button a bit much, but if these are the songs I want the movie, the on-line Johnston/Chris Knox-like clips are enticingly bizarre.
Just like this.