Graham Reid | | <1 min read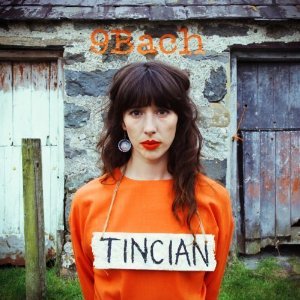 On the Real World label founded by Peter Gabriel, this Welsh duo of singer/pianist Lisa Jen and guitarist Martin Hoyland (with guests on percussion, harmonium, bass, harp and backing vocals) deliver an album of gorgeously featherweight trip-hop which sits somewhere between Clannad and early Portishead, but has a far more delicate touch than either.
By all being sung in Welsh it also has an added allure of mystery – the title means "dazed" apparently – although at times these songs seem like ethereal dreamscapes of no fixed cultural abode.
Pebyll here might have its origins in medieval song but the courtly Plentyn which follows opens with then rides over a repeated vocal phrase in the manner of Laurie Anderson's O Superman.
The guitar chime of Wedi Torri relocates your head yet again, as do the gritty industrial intrusions and choral passages on the otherwise airy Ffarwel.
Over the 10 songs there is perhaps a surfeit of Jen's pure and folky sound when you might wish for more muscle around the sensitive tissue, but certainly an album which beguiles as much as it gently bewilders.