Graham Reid | | <1 min read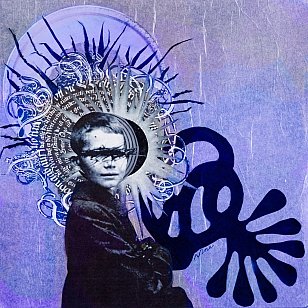 The music of BJM has largely been overshadowed by the doco DIG! in which the seemingly career-destroying frontman Anton Newcombe's antics were aligned with the more canny Dandy Warhols.
But that was a decade ago and -- given recent albums have erred towards interesting, stretched-out but economic psychedelic rock-cum-shoegaze pop – a re-evaluation is in order.
It made sense last month they headlined at the Austin Psych Fest alongside the Horrors, Black Angels and New Zealand's Unknown Mortal Orchestra.
This outing reins in some of their expansionist tendencies (although the loping five minute-plus What You Isn't nods towards the Manchester baggie sound) for some flavour-filled atmospherics (the slow rolling Memory Camp, the trippy echo-guitar of Days Weeks and Moths [sic]) and self-contained space-rock (the bleep'n'Floyd instrumental Duck and Cover).
As always there are English influences (Teardrops/Echo Bunnymen on Food for Clouds, folksy pastoralism on Second Sighting) but by also adding in some electro-fuzz (Memorymix) and downbeat pop (the affecting Nightbird) this does lose focus.
So, although neither the revelation of the title nor as engagingly out-there as Who Killed Sgt Pepper? (2010) and Aufheben (12), BJM is still deliver enough to make you return for the next one.