Graham Reid | | 1 min read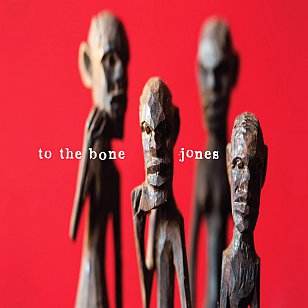 On the basis of this, his previous solo albums and those with Miracle Mile (with Marcus Cliffe, the multi-instrumentalist here who also produces) you'd imagine Britain's Trevor Jones this way: it's late afternoon in his beautifully modern home with a view over the Med and he's in a wicker chair by the open glass door, the book of Romantic poetry lying in his lap, a glass of fine wine on the table nearby and his eyes on the distant horizon as he thinks of the lost love.
A breeze ruffles his hair and the melancholy mood is completed as the red sun sets and he walks to the piano to play a slow and graceful ballad . . .
If that isn't Jones in reality (and it doubtless isn't), then that is certainly the mood his songs often evoke (enhanced by his gentle spoken word pieces).
There is a sensitive heart and poetic impulse at work and his music is most definitely for those over 35 with a few life experiences behind them. "Don't make it into a movie" a character says on Pardon Me, a line that some of us might have had the misfortune to have heard as a relationship unravels.
But Jones -- as my intro here implies -- has the ability to evoke exactly that: the exceptional opener here Phil the Hat starts "Hand on heart, I never saw this coming, it's like you never left the room . . ." as it reflects on the passing of a friend ("Let's raise a glass to our younger selves") and you feel there in the room as he thinks the "false alarms and happy endings" through.
Musically very little here will set pulses racing, but that's not Jones' intention: he takes you into a place where thinking is more valued than action, that reflection is its own reward ("all that should have been" on the equally lovely Some Kind of Surrender) and that on a cold night taking books to bed while wearing fingerless gloves is the kind of simple shared intimacy (and need) . . . and a seduction adults can understand.
If the overall mood is turned down low, the gentle embellishments of these songs -- mostly supported by piano -- with pedal steel and dobro in places (by Melvin Duffy) adds even more atmosphere. Angelicana ("you crave dusty roads") is another highpoint.
Over the 14 songs Jones' intimate and poetic style and that consistent mood might pall for some, but put yourself in this place. It's late afternoon and you are in your beautifully modern home with a view over the Med . . .
To the Bone and other Jones solo albums as well as the Miracle Mile catalogue are available from here.