Graham Reid | | <1 min read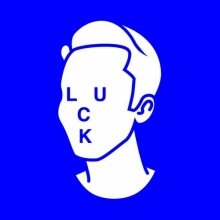 This UK jack-of-all-trades (electrorock, synth-punk, Seattle grunge, stentorian trip-hop, an acoustic song etc) only proves here that, for the most part, he is master of none.
On this third album in a staggered and staggering career (his debut was almost a decade ago, his second album three years back) one gets the clear impression that he is not too far above the dilettante threshold and that the arty pretensions coupled with the sonic punch in places (You'll Stay) are there to cover up a lack of real heft behind the ideas and songs, if they be songs.
Of course across 11 tracks -- despite his efforts to use his voice like a sneer, which is so early-Eighties -- there are bound to be things which stick (the morose electro-drone/punch behind his annoying vocals on A Mistake) and in the Cure-like Sherman (see the clip) and the earnest but off-kilter How Am I Meant to Know he has a couple of keepers.
But Vek does too little here across an album that makes this worth the effort. This is an excellent example of the need for downloading, you can pick up single songs and flick the filler.