Graham Reid | | <1 min read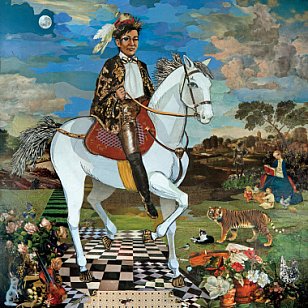 The debut album 151a two years ago by Seattle's songwriter/violinist Kaoru Ishibashi was an impressively upbeat-then-melancholy collection, equally confident in dance pop as melodrama.
Here he's barely fiddled with the formula of early Mika/Empire of the Sun-meets-Of Montreal, although on Carry On Phenomenon he's dangerously close to Supertramp which, to these ears, is rarely a good thing.
Ishibashi delivers mostly elevating baroque pop with some ELO-like orchestration to make it glamorous beneath the glitterball, but this time he also gets more ambitious on material like Bittersweet Genesis For Him And Her which opens as a spoken word piece and crams considerable poetry and personal philosophy into fewer than four minutes.
Hats off though, you don't often hear "synesthesia" in a pop lyric.
He again gets on a folksy McCartney tip for Q&A, and the final third – especially the delightful seven minute In Fantasia -- is Brian Wilson-cum-prog.
These many references warn that Ishibashi leans heavily on pop's past. Nothing wrong with that, but this time you don't get the same frisson of excitement because these are paths well travelled.
If those names mean nothing to you though, you'll find this interesting and clever. And, pastiches aside, it is.