Graham Reid | | <1 min read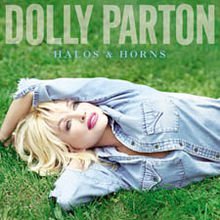 Dolly Parton has enjoyed a critical reappraisal these past few years for her excellent bluegrass and back-porch albums The Grass is Blue and Little Sparrow. She turned down that blowtorch voice and went back to her origins in traditional country, but also bought into the style of songs by Billy Joel, Steve Young and Cole Porter.
On paper that looks like an appalling mix, but Parton's smarts, the consistency of tone and the deep subtexts of guilt and redemption made them revelatory albums - even if you didn't like country or bluegrass.
Here she continues to explore a similar emotional terrain (the aching spiritual loneliness of Not For Me and her direct address to her maker on the sonic swell of Hello God), revisits a few personal pieces from her history in a bluegrass style, and offers a couple of unexpected and alarmingly good covers: Bread's warhorse If comes off as heartfelt, and she also offers a reconfigured (with banjo) and lyrically rewritten version of Led Zeppelin's Stairway to Heaven.
She also gets saucy on Sugar Hill (sensuality still interests Dolly), and amid the earnestness you can feel she hasn't lost her humour, although for the apocalyptic Raven Dove and Stairway she effectively brings out that blowtorch again.