Graham Reid | | <1 min read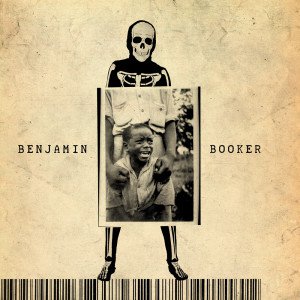 Although he had some considerable advance hype, this New Orleans-based punk-edged rocker lives up to the claims being made on this debut album, simply by delivering gutsy rock'n'roll with a tight band and songs with titles like Violent Shiver, Wicked Waters, Spoon Out My Eyeballs and I Thought I Heard You Screaming.
But those titles don't really tell the story because far from being some shock rocker, Booker nods towards the focused fury of a young Joe Strummer fronting the Dirtbombs, or at other times explores a kind of busted folk-blues which eases towards hurtin' soul music (Slow Coming).
Booker doesn't appear to be faking this, he was in the punk scene in Gainesville, Florida (Tom Petty's hometown) and found his feet in the milieu of musically wide-open and angry New Orleans.
So this album has an injection of anger but some very pointed songs (Have You Seen My Son?) and some genuine kick-arse rock'n'roll (Violent Shiver).
He isn't the future but he sure knows the past well enough to drag it into The Now.