Graham Reid | | <1 min read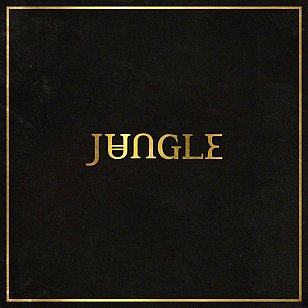 It's sometimes said that every music that ever existed is still being played somewhere in the world today.
It's certainly true that Jungle -- an unusually secretive London duo heading a collective -- have taken Seventies disco and cool funk to their hearts and here on their debut album offer up a post-electronica version of these styles which is snappy, clever, groove-orientated and just kinda so-fun that it doesn't really deserve too much deconstruction.
But you can certainly hear elements of Tavares, P-Funk, the Bee Gees and even some of the alt.dance that came out on Factory in the post-Joy Division days (although not New Order, this is slower and more black than that).
Lovely loping beats and cool groove bass (Drops which also comes with electro-squizz and squelch), some slightly darker dance moods (Time with its Bee Gees-like vocals) and tropical moods (Crumbler, the BGs again) are the order of the day here, and while it hardly realigns the planets it is certainly enjoyable while it lasts . . . and isn't that sometimes the sole point of pop?
Bound to make you smile, either in recognition or because you can't help but break into a little shuffle.