Graham Reid | | 1 min read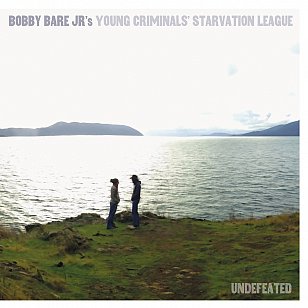 Country music fans know Bare's dad as the voice out front of a string of mainstream but smart hit singles and albums in the 60s and 70s. But Jr – now close to 50 – has turned hard left into dark alt.country and some bruising boogie rock.
However on this – which he has referred to as his break-up record – he's not beyond melancholy ballads (If She Cared comes on like Josh Ritter or Joe Henry), Beatlemania-era pop (Blame Everybody But Yourself) or what sound like influences from orchestrated Britpop (Don't Wanna Know).
Despite the various sources being tapped, these enormously impressive songs mostly explore mean spirited moods (he sings "you're gonna miss me when I hit the big time" over a monochrome backdrop and an urgent beat), cynicism (the gorgeously melodic Elegant Imposter) and some bleak emotional landscapes . . . but frequently with wry humour.
He co-wrote the honky-tonk banjo'n'boozy, marginalised-father song My Baby Took My Baby Away here with street-poet singer Hayes Carll.
The exceptional band – the Young Criminals' Starvation League – which includes drummer Doni Schroader from Trail of Dead and everyman David Vandervelde deliver with raw empathy, and Bare's diverse arrangements make for 10 pithy, stand-alone songs.
This Bare wins praise from Jim James (My Morning Jacket) and his producer Mark Nevers (Lambchop, Silver Jews, Calexico) but, unlike his old man, won't get inducted into the Country Hall of Fame. By the time the final song Don't Stand at the Stove finishes its psychedelic trip however, you'll conclude country's loss was alt.rock's gain.
Bobby Bare Jr has been around long enough to know country and rock history but clearly feels beholden to nothing and is chopping out his own path. That makes for a rare, engaging, constantly revelatory and unexpected album packing a lot of information, poetry, life experience and free-range rock'n'roll into its 38 repeat-play minutes. Recommended.