Graham Reid | | 1 min read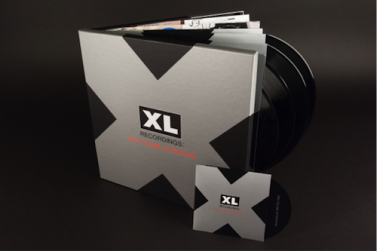 Elsewhere rarely ventures towards compilations from record labels but this double CD (available on four album vinyl here) is so outstanding we think we should draw it you attention as both a sampler and a standalone collection of great songs from important artists in the 25 year history of this London-based indie labe.
It's quite some journey from the Prodigy's Firestarter and Peaches' Fuck the Pain Away to Vampire Weekend's Step and Adele's Rolling in the Deep, but it somehow all makes perfect sense on the scond disc.
The first disc however is a seamless weave of DJ-directed material coming from and going to the underground. So here are the likes of SL2 (DJs Take Control, the perfect statement of intent) through The Prodigy (Out of Space and Awesome 3 (Don't Go) to Basement Jaxx (Jump n' Shout) and Dizzee Rascal (I Luve You) to SBTRKY (Wildfire with Little Dragon and Jamie XX (All Under the One Roof Raving, which is the perfect closer).
The second disc favours more alt.rock/indie.something artists and after Prodigy and Peaches are the White Stripes (Five Man Army), Devendra Banhart in Dylan/Donovan mode (I Feel Just Like a Child), MIA (Paper Planes), Thom Yorke (The Eraser) and Radiohead (Weird Fishes/Arpeggi), the late Gil Scott Heron and Jamie XX (New York is Killing Me) through Tyler The Creator (Yonkers), The Horrors (Sea Within a Sea) and Bobby Womack (Please Forgive My Heart), The XX (Angels) towards Kid Krule (Easy Easy) and others, ending with Adele.
If you want to follow all this in more depth XL have created a website dedicated specifically to this collection (here) which will guide you through the careers of the artists with interviews and live footage.
Well worth a look, but these discs are your essential in.
Excellent double disc which is an ear-opener, and a reminder of the diverse talent this label has broken, nurtured and supported.