Graham Reid | | 1 min read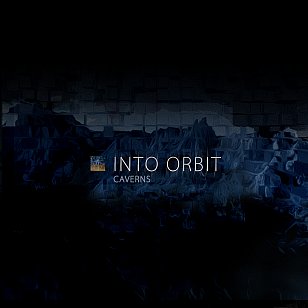 This Wellington duo of Paul Stewart and Ian Moir (guitars and drums respectively) work the line of dynamically delivered astral psychedelica with nods to widescreen drone rock, but really make something of their own out of it.
The emotional breadth and sonic textures on display here -- and our reference points might be Jakob, Wooden Shjips, Kerretta, early Explosions in the Sky etc -- are mighty impressive.
The nine minute-plus opener Corridors . . . Caverns acts a statement of intent and a calling card-cum-showcase, but deftly focused pieces like the six minute-plus, appropriately entitled Set Adrift make you hope someone will be offering them the chance of a soundtrack soon. They can evoke moods like few others in the field.
They also know how to deploy gritty power chords and pounding drums to intensify a mood (Towers) and thus lift us into the world of 21st century prog (think Steven Wilson etc) . . . but this is also as gripping when they pare right back to single guitar lines hanging in space.
Of the nine tracks here only Aphelion feels slight, but it is on expansive pieces like the interplanetary Perhelion -- which offers a gentle liftoff then hits a stellar trajectory -- that they come into their own.
And the final track Creeping Vines is as surreptitiously enveloping as that title suggests.
There are quite a lot of artists in this broad genre out there at present (New Zealanders among the explorers) but Into Orbit live up to their name.
And bring you back down to Earth too.
Impressive.
Into Orbit's Caverns is available for free streaming through bandcamp or for as little as $7 for the download, see here. You should buy it, and if you are near the capital check them out at the album launch.

.