Graham Reid | | <1 min read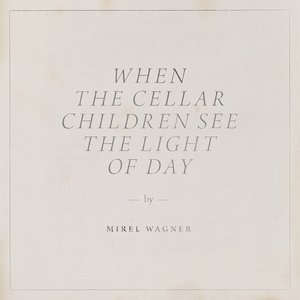 Pitched somewhere between a weary self-analysing Kurt Cobain acoustic session, Mazzy Star raised on death ballads and P.J Harvey's most introspective work, this concise collection – 10 songs, 32 minutes – comes from an unlikely but powerfully impressive source.
Wagner is a 23-year old Ethiopian adoptee who was raised in Finland from the age of 18 months and considers herself Finnish, although her lyrical content here speaks of universal truths of loneliness, suppressed horrors behind surfaces (or down in the cellar as the title track and the scary My Father's House allude to) and ever-present death, notably on the chilling song The Dirt about a starving child consoling its mother as it goes into the great void: "I'm not afraid, I'm ready now . . . you can't eat the dirt even if you want to".
Equally dark is Dreamt of a Wave ("the wave was not water but flesh and blood and bone") but Wagner delivers these songs with such caring intimacy and as such up-close folk that you are drawn in, even when the Devil haunts the world and love is a bitter taste (What Love Looks Like).
Tall Trees has the relentless surge of early Patti Smith.
Extraordinary, and compelling.