Graham Reid | | <1 min read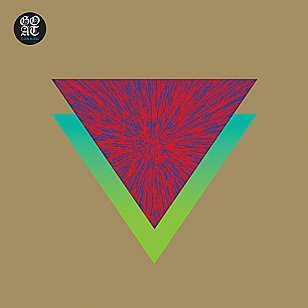 Goat out of Sweden have certainly got their psychedelic trancerock-cum-world music references in perfect alignment as they explore territory that many thought might have been left behind in the very late Sixties.
But to that San Francisco landscape they pull in tribal tropes, post-rock references, the rolling grooves of bands like Can and set their controls to the heart of Pink Floyd's soundtracks and the tripped-out rock of bands like Sky Cries Mary.
Check out the concert footage below but be warned, it comes with interpretive dance and kaftans.
This second studio album -- between their World Music debut and this they courageously released a live album -- finds them tightening down on juju guitar figures over faux-African percussion, pure Sixties sustain and seriously shrill female vocals, dreamscape cosmic ambience . . .
One of those albums you bang on loud when everyone is out and let wash around you.
The housework won't get done though because you'll be tripping a little and by the final track Gathering of the Ancient Tribes perhaps wondering if you can afford to go to a Burning Man Festival.