Graham Reid | | 1 min read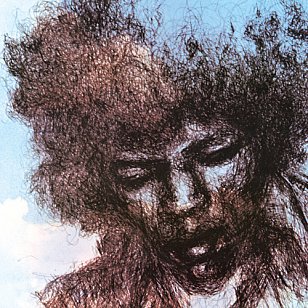 Long out of print (although not unavailable) and derided (unfairly) by some, Cry of Love was the first posthumous, artificially created album after Hendrix's death.
Cry of Love has awkward provenance because these songs were possibly intended for a proposed double album (possibly entitled First Rays of the New Rising Sun).
The other songs which would make that up were released separately as Rainbow Bridge (which has also just been given simultaneous reissue).
Of the two this is the stronger and -- despite being finished by engineer Eddie Kramer and Experience drummer Mitch Mitchell -- contains the most complete realisation of Hendrix songs among the many posthumous releases.
If the essential Hendrix albums are his debut Are You Experienced and the expansive Electirc Ladyland, Cry of Love exists along the same faultline as Axis; Bold as Love for its economic rock and ballads, although the rock songs like Freedom (despite a fine guitar solo) and Ezy Rider -- another "freedom" song are not a patch on Foxy Lady or Voodoo Child, and the ballads can seem little more than beautifully realised working drawings (Drifting and Night Bird Flying repeats some familiar riff and melodic lines).
The good natured and bluesy My Friend -- a loose studio jam with background chatter as if recorded in a bar -- and Astro Man are the least of this one, but overall it is the equal of Axis and considerably superior to some of the cobled-together affairs which followed.
And Angel remains one of his most tastefully reflective pieces.
Cry of Love will always suffer from the comparison with Hendrix's best work, but it is certainly worth investigating.
You can listen to a free stream of Cry of Love here
There is rather a lot about Jimi Hendrix, his albums, reissues, rare tracks, box sets and interviews with key figures in his career at Elsewhere starting here.