Graham Reid | | <1 min read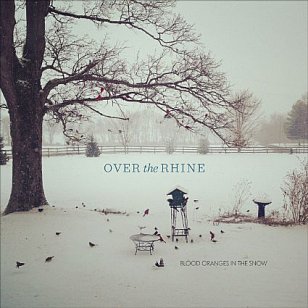 Because this is a Christmas album we should perhaps have mentioned it a few weeks ago. But frankly I'm still trying to hold on -- even this far into adulthood -- to the vague idea that Christmas can be the season of good cheer.
Not for these people, obviously.
This is seasonal folk-misery from the usually interesting Over the Rhine which is at times hilariously maudlin and kitschy (the dour If We Make It Through December written by Merle Haggard in one of his most sentimental moods), in other places just dreary (Another Christmas) and sometimes just . . . . Why? (As on the song which cheerfuly opens "my father's body lies beneath the snow . . .")
Irving Berlin's lovely -- but knocked off -- New Year's Song is nice. Boasts a lovely simple tune. It's the last track so takes some getting to.
In some promo notes which came with this Linford Detweiler says they sent one of their earlier Christmas albums to their bassist Byron House who played.
His wife apparently said, "Do they like Christmas?"
The Christmas album for misanthropes and depressives.