Graham Reid | | <1 min read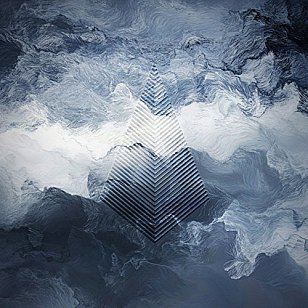 One of the most interesting, if not visually engaging, artists at Laneway was electronica boffin Jon Hopkins who added edge and scratchy beats to elevate his sound above the quasi-ambience of his albums.
As with Hopkins, you suspect this duo of Iceland's Olafur Arnalds and Faroe Islander Janus Rasmussen, could also up their game for a live audience.
Because here across eight instrumentals in 50 minutes they ease from atmospheric weightlessness floating on washes of synths and piano into gently beat-driven passages and by the centre are astutely ambling between the chill-out room and the dancefloor.
However the more considered and quieter passages are the most engaging as they discreetly drop in strange percussive clicks, pitch-shifting and a string quartet to elevate this above what could have been classy but slightly vacuous home studio indulgence.
By the midpoint of the nine minute Thrown there have been allusions to the widescreen prog of Tangerine Dream, without the bombast.
There are brooding pieces too (the opening passages of the portentous Dragged suggest something wicked this way comes) so it's not all white clouds and dappled light.
There's a lot of electronica like this, but Kiasmos are among the best with this debut.