Graham Reid | | 2 min read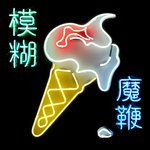 To accuse Damon Albarn of being a mannered singer does rather somewhat miss the point. His Sixties role models -- Ray Davies, David Bowie et al -- were much the same.
So when Blur's Modern Life is Rubbish and Parklife albums rolled around back in the mid Nineties at the zenith of Britpop it meant nothing that he adopted a vocal style which was far removed from his speaking voice.
In recent decades he's deployed other more natural enunciation but for the first half of this album -- which inverts expectation by getting better as it goes -- he sounds like he is channeling that younger self: the opener Lonesome Street, the bleak New World Towers and the chipping post-punk brittle funk of Go Out are very much in the tradition of Parklife, but given an ear-twist and infusion of tartness.
These tweaks remind you that Blur morphed into a much more interesting band in the latter part of their career when they slewed left into more edgy material at the end of the Nineties.
This, the first Blur album with mainstay guitarist Graham Coxon back since Think Tank in '03, finds them effortlessly straddling the previous diversity of their career on a collection with layers, meat and spark.
The glacially cool and slow Thought I Was a Spaceman is like Bowie's Major Tom recast into the movie Interstellar and reflecting on the dying planet Earth; I Broadcast has the spring and rollicking rhythms of their earlier hit Boys And Girls but with real faceslap guitar from Coxon, and My Terracotta Heart finds Albarn as pastoral balladeer over a light-industrial beat.
There are a couple of flat spots (Ice Cream Man sounds a real makeweight in the manner of Syd Barrett) but Albarn still has something to say (There Are Too Many of Us), Coxon's return is welcome and there are songs here (the Bowie-like, deliberately remote and discomforting Pyongyang about a visit to that strange capital of North Korea) which are up with the best of Blur, no matter which Blur you preferred from back in the day.
A real grower, erring towards slower material than stadium-shakers and a much better album than we had a right to expect from a band which first appeared 25 years ago . . . and last released an album 12 years back.
FOOTNOTE: GRAHAM COXON; Beyond the Blur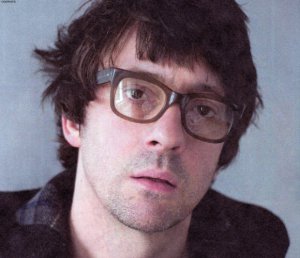 While most attention alights on Damon Albarn's career outside of Blur (Gorillaz; The Good, The Bad and The Queen; Mali Music and so on) Blur guitarist Graham Coxon – who quit the band in '03 but is now back – has had an interesting solo career which runs from melancholy acoustic songs to blitzkrieg guitar noise. Selected highlights then?
Crow Sit on Blood Tree (2001): His first two diverse solo albums set him up for this excellent and frequently gripping collection of bleak-folk and furious rock.
Happiness in Magazines (2004): With this fifth solo outing (produced by Blur knob-twiddler Stephen Street) Coxon came perilously close to being commercial in an alt-rock way. It went top 20 in the UK and is worth seeking out.
The Spinning Top (2009): This mostly acoustic, thoughtful and diverse album (Indian sounds on In the Morning) showed his love of Anglofolk tradition (Bert Jansch, Davy Graham etc) and Ray Davies' storytelling . . . and has a loose conceptual thread of the journey from life to death. A quiet pleasure. For more see here
A+E (2012): Brittle post-punk psych-rock which comes with mannered British vocals and raw noise. One for mid-period Blur fans. Interesting.