Graham Reid | | <1 min read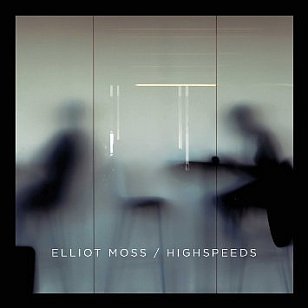 After being tipped by Spin magazine as one of the artists to watch in 2015, this New York multi-instrumentalist, producer and video artist sees his debut album from last year re-presented (with two extra tracks).
The brooding, moody slow-groove electro-pop soundbeds topped by his smooth, soulful and slightly folk-jazz influenced vocals are certainly appealing on the standout Slip, the lovely minimalist Pattern Repeating and the quirky, dreamscape musings on, seemingly, what lives inside the VCR Machine.
But – and this is a problem when you do almost everything yourself and don't have an outside editor – a distracting two minute sound-piece interrupts the early flow, and after the 53 minutes too much has broadcast on the same low, almost sleepwalking pace.
Moss – who sometimes brings to mind a semi-comatose Jeff Buckley – often sounds in need of a caffeine double-shot.
But the upbeat electro-stutter of I Can't Swim, the swooning bass and synth-strings of Plastic II and aggressive guitars on Faraday Cage elevate this above the sometimes average trip-hop and the effect of prescription tranquilisers.
More interesting on repeat plays, but you have to make a serious effort to get out of the beanbag to do that.