Graham Reid | | <1 min read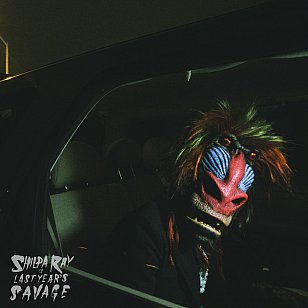 Perhaps because of her formative experiences as an outsider – her strict Indian immigrant parents forbade Western music and so she was secretly a Goth-punk in New Jersey – and musical influences from Patti Smith, classic rhythm and blues-pop and the drone sound of harmonium (not too far from Velvet Underground), the extraordinary Shilpa Ray manages to sit between accessible if dark pop and wailing, poetic indie-rock.
She's also full of blues-based fury (the thumpingly simple Moksha), a punk-feminist, has opened for unabashed admirer Nick Cave ("phenomenal . . . she's going to be huge"), and sometimes has the weary delivery of Lucinda Williams (Sanitary iPad) or a battered inner-city Stevie Nicks (the deceptively intimate ballad Burning Bride which opens this 11-song collection).
She demands a response ("you just stand in front of me and have no feeling" she lazily sneers on the danceable, Sixties pop-influenced On Broadway).
More pop-rocker here than Downtown New York art-punk – with echoes of the Shirelles, Jersey Shore legends like Southside Johnny, and early Dion – this gets its hooks under your skin, then pulls them hard.
Ignore her at your peril.
Mr Cave knows a thing or two.