Graham Reid | | <1 min read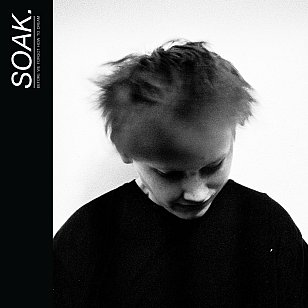 Over 11 songs and some ambient bits in just 43 minutes, Northern Ireland's 18-year old Bridie Monds-Watson – aka Soak, who played a short set at Golden Dawn in April – burns a subtle and very impressive trail which at times might call to mind This Mortal Coil, Lykke Li, throaty alt-folk and the earnest adolescent poetry some wrote for their highschool magazine.
However when the poetry comes up short (Blud) her voice is always compelling, intimate or assured by turns, and undeniably expressive in the context of piano, strings and a warm production.
She also knows her way around an effective pop structure (Sea Creatures with its reassuring sentiment, the propulsive folk of Garden), addresses adolescent anxieties with confidence (24 Windowed House) and does a very nice line in atmospheric ballads (Shuvels, Hailstones Don't Hurt).
She's considered a name to watch after her SXSW showing and you can hear how these songs could hush a crowd wanting to catch every nuance and word.
She almost seems nostalgic for a youth she's barely left, but also adds (on the mission statement Reckless Behaviour): "When you're young and reckless you should not be stopped".
I doubt we could if we tried.