Graham Reid | | <1 min read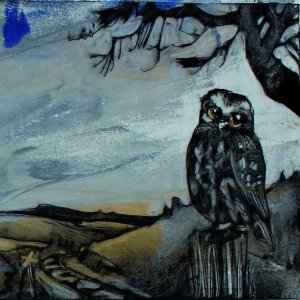 This beautifully played and arranged folk-cum-country rock album from the Dunedin singer-songwriter comes with a stellar cast including guitarist/mandolin player John Egenes and Red McKelvie on pedal steel.
Morris writes lyrics which are nailed down by visual detail (the excellent title track, the speak-sing Ruby in the Dust located in outsider Australia, the superb and sad Roses in a Drawer where the lyrics convey something other than the jaunty style suggests), but also powerful narratives.
His story on Gold Light (In the Palm of My Hands) of the road downhill from a joint in a car to dealing, P and prison deserves wide hearing for its subtle shift of image in the chorus.
Morris sings in a flattened antipodean manner which sometimes lacks resonance or expression required, but after a couple of plays he gets under your skin . . . and the stories carry this.
He can be a bit of a sentimentalist (Dusty Corners) which is in the nature of country music, and the ruralism in places might not resonate with hip urban dwellers.
But No Vacancy in Heaven will pull you up from the first line: "They found his body lying down the motel strip at the northern end of town, out where the cars and factories blend into fields and farms and endless lines of trees . . ."
Deep, dark stuff about lives on the periphery and landscapes which shape them.
Get it from his website.