Graham Reid | | 1 min read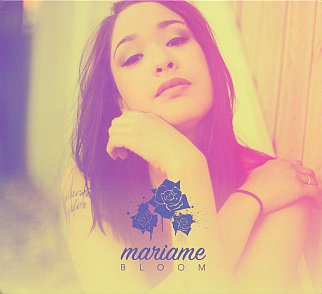 When a North American singer is presented as the "Cree Rihanna" it's hard to know how to respond.
Are you being invited to show more interest just because she's singer from the First Nation people in North America?
But if that is somehow her point of difference then why make the immediate association with a singer who has an established sound? That doesn't suggest a point of difference . . . beyond her lineage.
The promotional material for Mariame Hasni also plays up how she emerged from the Quebec Cree communities around James Bay, is a graduate of a music education programme winning their Rising Star award in '13, and this is the debut album on a new label N'we Jinan.
She's also a single mother of two who wants her kids to look up to her and . . .
This all sound very Idol . . . and like the hopes of a lot of people are riding on it.
But should any of that be our concern?
The good news is you shove all this to one side (it does sound special pleading) and just listen to the six classy r'n'b songs on Bloom.
Mariame – the single name is what she goes by -- is a very proficient and soulful singer and when she raps on All For You she has that effortless style New Zealanders might recognise from Sisters Underground. Very cool indeed. Emotionally and style-wise.
Her pop smarts are to the fore on Now You Know It and the rhythmically pop'n'bopping sound of Electric (you'll get the Rihanna reference on these) but more interestingly her cultural background emerges in the chant groove and inspiration message of the powerful Native (featuring Supaman) and she has a facility for storytelling over a slower groove where her vocal flexibility is evident as on the rather special Vulnerable.
You'd like to hear more from these sources, although it'll probably be the r'n'b pop that gets her over the line ...
So this is very much a case of putting aside the interesting but perhaps intrusive backstory (leave that for the interviews) and just listen to the music.
Glad I heard her . . . and of course I was seduce by that "Cree Rihanna" things.
Just goes to show though . . . when it comes to promotion it's what ever works.
Would I have listened to her otherwise?
Would you?
You can find her music here.