Graham Reid | | <1 min read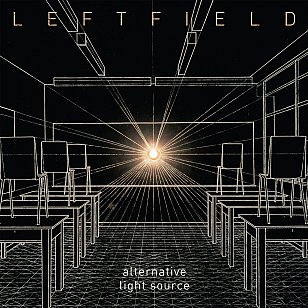 Leftfield were always one of the most interesting and innovative British electronica-cum-dance acts (remember the duo's association with John Lydon 20 years ago?).
Now they are down to just founder Neil Barnes and hip guest vocalists (many electro-processed beyond recognition) for the first album under the name since Rhythm and Stealth in '99.
Coincidentally that title might equally apply to this collection which is equal parts slow boil (the eerie Storms End, the headphone sonics of the title track) and widescreen synth-driven thumpers (Shaker Obsession) designed for the biggest clubs and summer festivals in Britain right now.
The opener Bad Radio achieves both and is a compelling intro to the other nine pieces, one of which has band-of-the-moment Sleaford Mods' singer Jason Williams doin' 'is street smart rap over a terrific bassline and staccato percussive synth stabs on Head And Shoulders, innit.
There's no doubt this is music to be experienced live than in your own home (unless you like to vacuum furiously or need to shut out the noise of jackhammers and weed-eaters next door).
But when the hefty beats kick in (Universal Everything) you feel driven to do something.
Even if it's only vacuuming.