Graham Reid | | <1 min read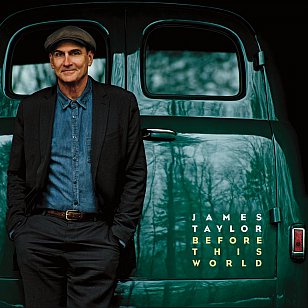 For his first album of new material in 13 years, James Taylor doesn't spring, "Hope you like my new direction" on his audience.
In fact three songs here – the pastoral Montana, Snow Time and the string coloured, piano ballad You And I Again – could have come from his heyday in the early Seventies for their gentleness and purity of melody (and my Lord doesn't he sounds like John Denver in places?).
He'd win no poetry prize for the obvious rhymes on Snow Time.
A few songs break the familiar country-folk template, the slinky funk-groove of the bemused Stretch of the Highway with horns, and Far Afghanistan which looks at the ill-prepared young people going off to war in a country that has been repelling foreigners since Alexander the Great . . . but then changes perspective to that of someone on the ground and terrified.
The gently rocking fiddle-flavoured Watchin' Over Me is another of his songs looking back at the damage he did in his life to himself and others.
He closes with the old Scottish folk ballad Wild Mountain Thyme.
On the opener Today Today Today he sings, "I feel the same inside as when I caught this ride".
Sounds much the same too.
The less things change, the more they stay the same for James . . .