Graham Reid | | 1 min read
Having enjoyably missed much of this year's Eurovision Song Contest -- better staging and lighting than songs, right? -- a compilation of "outsider" music from the various underground scenes of Europe billed as EurNoVison sounded suitably subversive.
But deary me . . .
And dreary this.
If this is subversion then sign me up for the counter-revolution.
The music by the 20 artists on this compilation ranges from the mundane through the familiar to tediously bloody-awful.
"Avant-garde"?
And "outsider music from ther various underground scenes of Europe"?
Je dit nein, me ol' cock.
Cleaners From Venus with the sub-Kinks pop of Rose of the Lanes might work beyond the context here (by not by much), but the self-described "crazed synth-pop" by DAT Politics from France is tedium-perpetuated . . . .
Farfisa-pop and retro-cheap synth-pop elsewhere?
The press release on this introverted nonsense said "With EurNoVision there are no winners, only weirdos".
Sorry to say, but I much preferred EuroVision winners because, frankly, the entrants in that Other EuroThing were actually much more weird.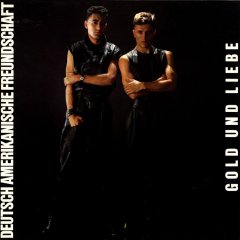 This is boring.
And that's the worst crime any musician can commit. More especially if they parade under some "alternative/weird" banner.
Back to school kids.
This makes me long for the old days of DAF . . . and the older days when subversion actually meant something.
If you care, knock yourself out listening to this enormously self-aggrandising album here.
Such a lot of nonsense.
.