Graham Reid | | <1 min read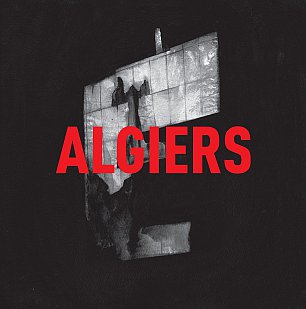 Out of the torn traditions of America's gospel'n'blues Deep South but shot through with post-punk fury, this trio take a hammer to politics, religion and race but couch it in blood-stirring music.
Here are terrifying soundscapes (Claudette), desperate spooked-out soul driven by guitar grit and throbbing bass (And When You Fall, But She Was Not Flying), worldweary aching (Games) and pistol whipped blues (Blood).
Algiers let the ghosts of the past rise up (the angry swamp spirit of Old Girl) with a dangerous, dark and determined rage.
These guys are dead serious.
And extraordinary.