Graham Reid | | <1 min read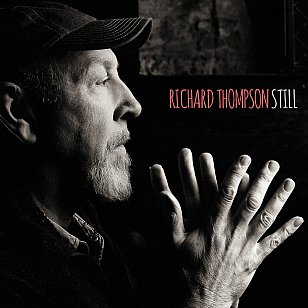 Those thrilled by this much acclaimed singer-guitarist's set at Womad in March, or who have immersed themselves in his often incendiary recent albums Dream Attic and Electric, will need no second invitation for this one.
Produced by Wilco's Jeff Tweedy (deploying members of Thompson's band and Wilco) and frequently impelled by the same energy Thompson brought to Taranaki, this 12-song collection confirms the 66-year old is riding a late-career high.
Furious but focused guitar solos are here, as are his jaundiced lyrics (Dungeons for Eyes, Patty Don't You Put Me Down), but they are balanced by the Anglo-folk styles he has always favoured (Beatnik Walking) and Tweedy throws the spotlight on Thompson's economic songs (the mournful and eerie Broken Doll).
Only the eight minute Guitar Heroes at the end – in which he salutes his influences and plays in the style of plank-spankers he grew up trying to imitate – strains for effect, although was a crowd-pleaser at Womad for its sheer virtuosity.
But the real meat is elsewhere (the increasingly taut folk-rock opener She Never Could Resist a Winding Road neatly sets this up) and his genre-defying guitar playing can both restrained but breathtaking at the same time.
A number of other Richard Thompson albums have been reviewed at Elsewhere, and there are also two major intereviews. Start here.