Graham Reid | | 1 min read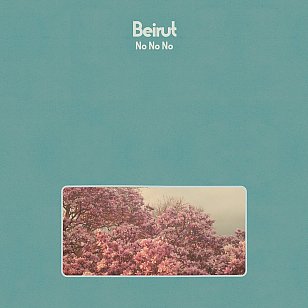 Although some writers would have you believe this assured-sounding new album by Zach Condon/Beirut (one of Elsewhere's favorites) is something of a major musical departure, it is not quite extreme as a few have made out.
The endearing elements of Condon's pan-global style and sometimes swooning delivery are all intact (the horns, strings, allusions to various Borderland and Eastern European styles) but all here deftly reined in so the songs -- many in which he sounds slightly exhausted emotionally and on others joyfully soaring -- come through to greater effect.
That however reveals a problem in that a number do seem rather slight when placed alongside some of his previous albums, for example the very ordinary Perth with the lines "seasons come and seasons go" is embellished for effect but at core there's not a lot there, despite it being about him being hospitalized in that city.
Where this differs markedly from previous outings is having the piano to the fore (which suggests how these were originally composed) as on the closer So Allowed, which is also filled out by strings and horns to make it sound somewhat greater than it is.
That said, there is something more appealingly intimate going on here which may well point to a new and maturing direction from one who previously embraced boyish boisterousness.
If he is turning down the charm in favor of personal truth-telling then this is a very confident step in that direction. For the moment though this -- nine songs in half an hour -- doesn't come out as fully realised as it sounds on the first couple of hearings.
Followers can happy sign up, the casual listener might be disappointed by this rather gentle turn away from the Yellow Brick Road to pleasure.