Graham Reid | | <1 min read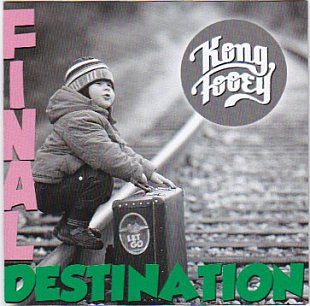 In a cover which amusingly references that of Elvis' debut album (and by association the Clash's London Calling which did the same), this Auckland outfit deliver an enjoyable fusion of hip-hop, old school funk bass, searing rock guitars, a smattering of blues harmonica, dance floor shaking beats and slacker soul.
If that cover is a look back with a fresh flavor, much of what's here is the same. You'd be forgiven for hearing as much early Beck, funky New Orleans and Funkadelic as Pasifika soul-funk and Seventies fusion.
Seems the smart brains behind this are beatmaker and producer Jason Peters with singer/guitarist David Haslett (who gat attack is seriously snappy and ranges from chipping funk to kiss-the-sky) with guest rappers/singers Maitreya (Jamie Greenslade), Topaz (Alice Egan), Katerina Theo and Ellie Rose.
This just a whole bunch of smart, sometimes funny, cleverly constructed upbeat hip-hop influenced soul-funk with punching or smart beats (Dat James Brown there? Think they've heard Sisters Underground and Illl Semantics too?) and . . .
On radio recently I said it was possible to think of reasons to criticize this, but as with the most inventive artists they take elements from the past and reshape them into something their own.
This may not recalibrate your co-ordinates but if they play a bar or club near you, it's a fair bet you'd be up and shaking your thing.
Mission accomplished then?