Graham Reid | | 1 min read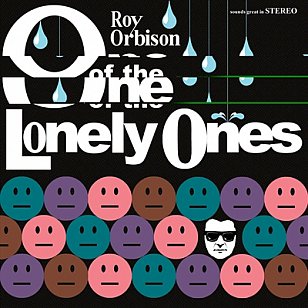 The cruel Fates conspired against the great Roy Orbison. His personal life was blighted by tragedy and his career was a series of brief highs and then long periods far from the spotlight.
In the early-mid Sixties he was a star but by '67 when he topped the bill over the Yardbirds and the Walker Brothers many people at the Auckland Town Hall walked out on him. As a ballad singer who stood stock still on stage he just didn't seem that interesting to those people.
Orbison's voice was given him by kinder deities . . . and when coupled with what we knew of his private tragedies it made those dark songs all the more resonant.
These songs were apparently recorded between January and August of '69 – when his career has stalled completely – and have only been recently discovered in the vaults. Whether they were intended as a complete album is uncertain but they were certainly from a low point in his life following the death of his wife in '66 then the house fire which killed his two young sons in '68.
It is an unusual collection because the songs seem so archetypal: There are songs of maturity which explore loneliness and Orbison as the outsider/observer (Say No More, the dramatic and political The Defector positioned in the Vietnam conflict) and others which hark back to his pop style of the late Fifties/early Sixties (Laurie, Give Up) and a couple which could take their place alongside his classics but don't quite have the same frisson (Leaving Makes the Rain Come Down, the orchestrated title track, Child Woman, Woman Child).
There's a Memphis soul setting on Little Girl in the Big City (which recalls both Leah and Pretty Woman in places) and the exceptional piano ballad After Tonight which deserved to be a huge hit. And Sweet Memories is so naked an autobiographical tribute to his late wife it is hard to listen to without shedding a tear.
He also covers the standard You'll Never Walk Alone which almost sounds written for him.
And that raises as interesting thought. Because many of these lyrics almost sound so "Orbison" you'd be forgiven for thinking that some of those stars of The Black And White Night tribute to Roy (Petty, Springsteen, Costello) had somehow beamed themselves back in time to write these for him.
Those many of us who loved Roy Orbison will delight in hearing these songs even if they don't add much to his legacy. But just hearing his voice again on "new" songs reminds you what a gift he had.
We might wish however that someone had given more thought to better artwork than this one comes in. All that time and energy restoring these songs, and then to wrap it in this cover?