Graham Reid | | <1 min read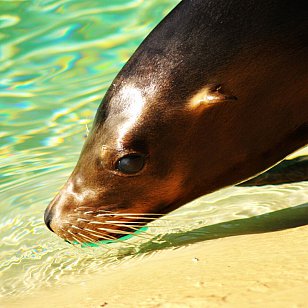 There are probably hundreds of acoustic post-punk duos out there like Edgarville from the UK, who have self-funded this debut and recently done a three month European tour.
But there's something honest and serious about what these guys (whose names I don't know) do here where they address everything from emo-adolescent love on Corn (although they look a bit beardy and self-confident for that) to some classy acoustic work on the instrument Thoughtlessness (where there's an uncredited cellist to these ears) and Hugh.
Located somewhere between the suburban poetry of Billy Bragg, the bar-room ho-hey-ho of the Lumineers (that band's worst moments), a furrow-brow folk club in London '64, Frank Black fury and a raw anger (the too-short Smile Emoticon, the abrasive The Flow), Edgarville nail down a lot of post-punk/post-folk very convincingly.
Too often however the throaty singer pitches at the top of his emo-acoustic folk-metal range and the guitar energy starts equally high (ironic when they sing of "all that misspent energy"), so they have nowhere to go thereafter.
But there's a certain something here which will make you think/hope this won't be the last you hear from these fellows
Once they bed in and decide . . .
Gotta like a band which has a rock'n'folk pop song entitled Crabs in a Bucket (which of course is not as winkle-picking as you think).
Check them out here. And you should.